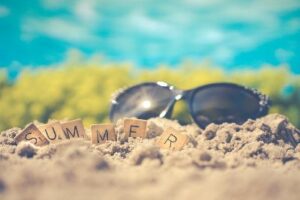 With summer just around the corner, it is the perfect time for a PRP facial. These facials offer a wide variety of benefits, and we are excited to bring you a new medical grade PRP procedure that is superior to any we have ever seen.
This innovative procedure is a hybrid of a chemical peel, lasers, and botox, but without the toxins or down time after. Rather than applying or administering toxins or chemicals, we use healing factors from your own blood!
So what is a PRP facial? PRP stands for platelet rich plasma. Your blood is drawn here in the office and the platelets are then purified and amplified using a specialized process. These platelets contain several different types of growth factors as well as interleukins and fibronectin which play a key role in healing. All of these healing cells are applied to the face using a small microneedling pen to allow the PRP to enter the top layer of skin.
PRP can be used to heal damage in many parts of the body. When using PRP for facials, we are able to stimulate collagen, decrease fine lines, enhance overall tone, remove brown spots, decrease pore size, and even treat skin conditions such as vitiligo. It is also used to treat and vanish scars anywhere on the body.
The entire procedure takes one hour. Most patients have mild redness and dryness the first day and are able to return to work glowing the next! The best results are seen after three sessions scheduled every four weeks.
To complement the procedure and continue your skin care at home, we offer incredible products such as vitamin C serum, sunscreen, and hyaluronic acid. We also offer a new line of supplements for healthy glowing skin, as well as our signature IV formulations to enhance the efficacy of your facial.
In addition to facials, we also offer PRP for hair restoration to both treat and prevent age related hair loss and most types of alopecia. PRP is also a highly effective treatment for joint pain and injuries, but we'll expand on that in the upcoming weeks, so be sure to stay tuned!
If you or some one you know is interested in learning more about the benefits of our PRP facials, call us at 310-914-3400! We are certain you will love the results!