Happy Spring!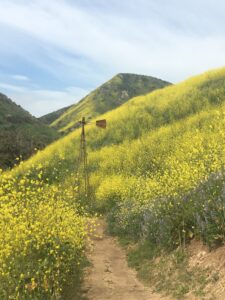 I hope you all have enjoyed the benefits of this beautiful season.  Its upward moving energy, its movement, excitement and vigor. Creating inspiration and motivation to enjoy the flowers blooming out there.  Wow, they are amazing!
My favorite hike with the flowers so far this season has been Solstice Canyon, check it out if you haven't yet. (I actually took these pictures on our hike this past weekend).
Let's jump right in.  Spring is a natural detoxifier. We see allergy symptoms increasing in the Spring as nature's way of telling us we have accumulated too much junk over the past season or seasons. Thus, spring is an excellent time to focus on detoxification.
Simply put, if the intake of toxins exceeds their removal, toxins will accumulate within the tissues and cells which causes inflammation and can lead to chronic disease.
I often tell patients to think about a sink, the faucet, and the drain. Everyone's sink (capacity to store toxins) is a different size. The output from the faucet (toxin flow into the body) can be a drip or a heavy flow. The drain (our body's ability to remove toxins from our system) is dependent on our natural pathways of detoxification and elimination: liver, gastrointestinal tract, kidney, skin, lungs, uterus (for women), and emotion. Even if our faucet is a slow drip, and our drain gets clogged, we can accumulate toxicity.  There are a multitude of ways that our bodies can become overwhelmed by toxins.  I have listed below some of the most common causes.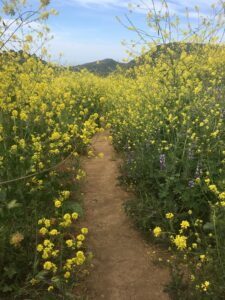 Contributors of toxicity:
Poor digestion
Stagnated organs of elimination
Environmental: plastics, heavy metals, pesticides, herbicides, mold, poor air or water quality, etc.
Low antioxidants
Genetic susceptibility
Nutrient imbalances and/ or deficiencies
Stress
Chronic Infections
Lack of movement or not doing the right type of movement
The above are just some of the most common causes of increased levels of toxins in our system which lead to allergies, brain fog, low energy, hormonal imbalances, sleep disturbances, etc. If the toxins are not cleared, then over time, our antioxidants and nutrients are depleted leading to cellular damage and inflammation.
At The Center for Whole Health, we specialize in identifying sources of toxicity and supporting our patients' bodies in eliminating toxins so that we can all live happier and healthier lives. If you (or someone you know) are interested in understanding more about how toxicity may be affecting your health, call or email the office to inquire about how we can support you in your health goals.  Our office number is 310-914-3400 and the email is [email protected].
And while we love these flowers, we know they can trigger allergy symptoms so be sure to come in for your homeopathic allergy treatment! (If you are past due and sneezing, it's time for your LDA).
With much care,
Dr. Sara Koorjee