We are so excited to announce that Dr. DeSylvia will be joining Heather Dane on her show, 21st Century Medicine Woman. Catch it LIVE on Hay House Radio on August 14th at 12:00 pm (PST).
In this episode of 21st Century Medicine Woman, Heather Dane and Dr. DeSylvia will be discussing the complexity and frequent mislabeling of eating disorders.  They will reveal many missed root causes behind disordered eating and how this better understanding provides more effective treatments and deeper healing.
Be sure to tune in LIVE on Tuesday, August 14th at 12 noon (PST). (Or catch the replay if you are unable to make it) 
You can listen to the show HERE.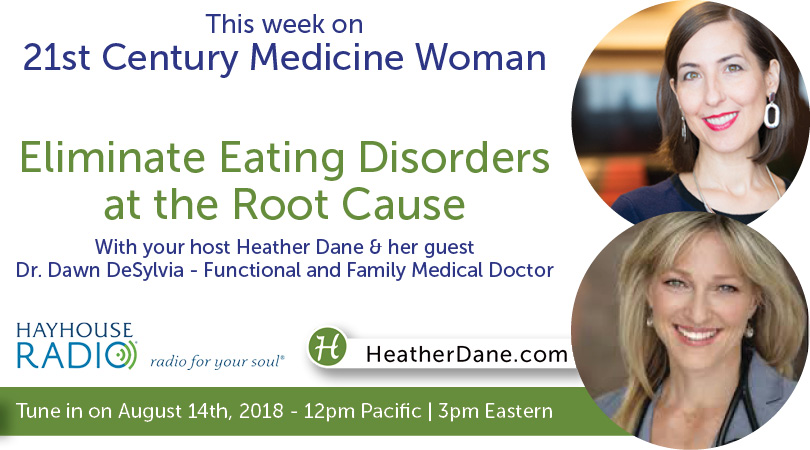 Thank you for your continued support and participation in our mission to share this important medicine with the greater world community. We hope you enjoy the show!
With Much Care and Warmth,
Dr. DeSylvia, Dr. Salomon, Dr. Koorjee
and the Whole Life Health MD team
To learn more about Heather Dane, 21st Century Medicine Woman, visit www.HeatherDane.com
---
Hay House Radio is the world's leading online talk radio for spirituality, empowerment, meditations, affirmations, alternative health and wellness featuring fresh, uplifting programs from some of the greatest experts and teachers in these fields.