It is with great joy to announce Dr. Angela Segal will be a doctor in residence at our office beginning October 18th.
Dr. Segal will share with our patients her  unique therapy sessions to aid in emotional, and physical healing.  In addition to her doctorate in clinical psychology, she is a skilled and gifted energy healer. See below for more information.
In Health,
Dr. Dawn
Contact the office at 310-914-3400 to schedule an appointment. Spaces are limited.
---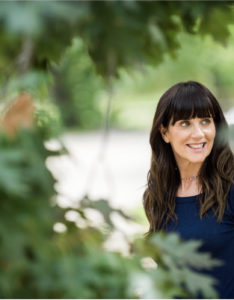 I am Angela Segal, PhD, and am thrilled to be invited to join Dawn DeSylvia, MD, at Whole Life Health MD in Santa Monica, California, on Thursday (October 18th) and Friday (October 19th).
Thereafter, Dr. Dawn and I are planning to have me return to her Integrative Medical Center every two to three months to offer additional in-person Energy Healing sessions – and I will be available for remote healing by telephone between my visits to her Center.
Many years ago I obtained my PhD in Clinical Psychology.  After a while, however, I became frustrated by its primary emphasis on intellectual understanding of underlying emotional issues – with much less attention paid to the "wisdom of the body" and "spiritual awakening."
I soon found myself increasingly drawn to Energy Work and proceeded to get intensive training in a broad range of Energy Healing modalities.  I was privileged to be trained by some extraordinarily gifted Energy Healers, including Dietrich Klinghardt, MD, PhD; Amy B Scher; Tara Brach, PhD; Donna Eden; David Feinstein, PhD; and Dawson Church, PhD.
I was then able to craft my own Segal System for Energy Healing. This system is an integrative approach designed to identify underlying causes for blockages interfering with the flow of information and energy throughout your  body and mind so that there can be restoration and integration of your entire being, leading to self-empowerment and Actualization of Your Potential.
Please contact Whole Life Health MD at 310-914-3400 to sign up for an in-person Energy Healing session with me on either Thursday (October 18th) or Friday (October 19th).
Don't be surprised if you then find yourself pleasantly surprised by the "freedom" that you feel as you begin to tap into all that was there all along, just waiting to be "found," "cleared," and "manifested"!
For more information on Dr. Segal, visit her website angelasegalphd.com
Contact the office at 310-914-3400 to schedule an appointment. Spaces are limited.